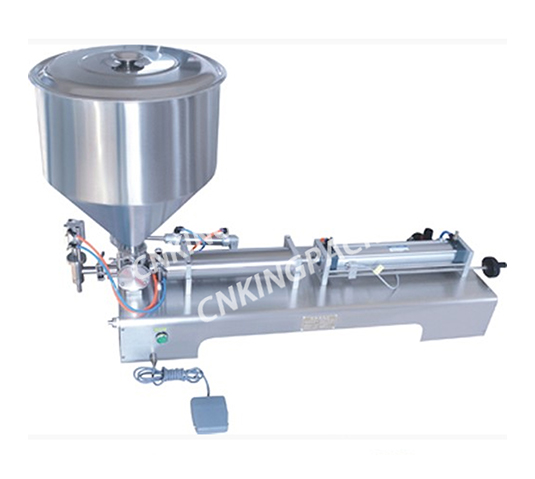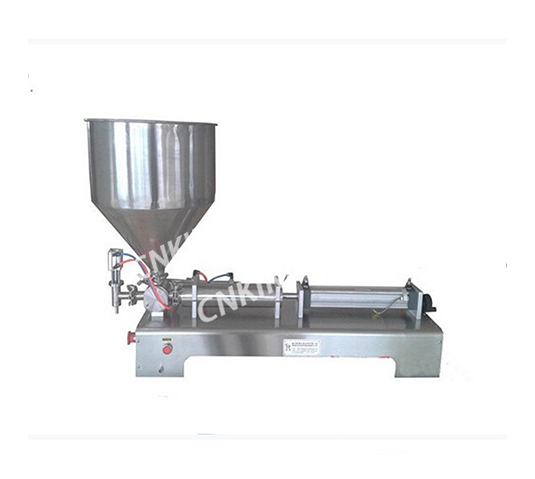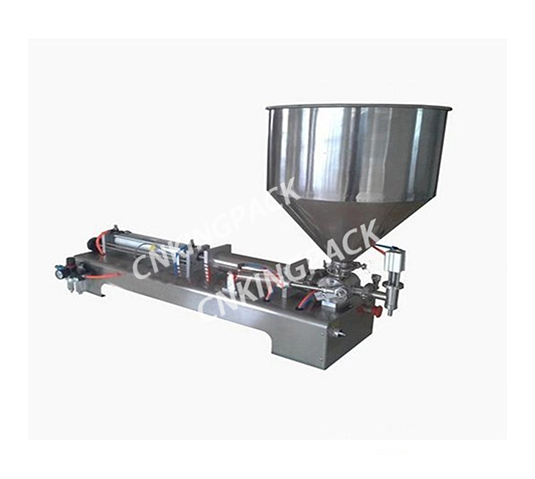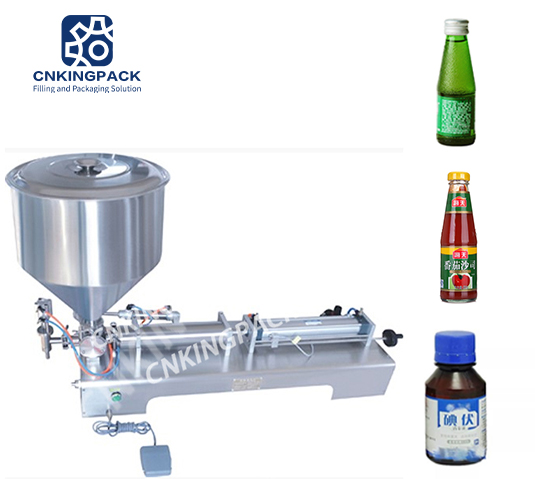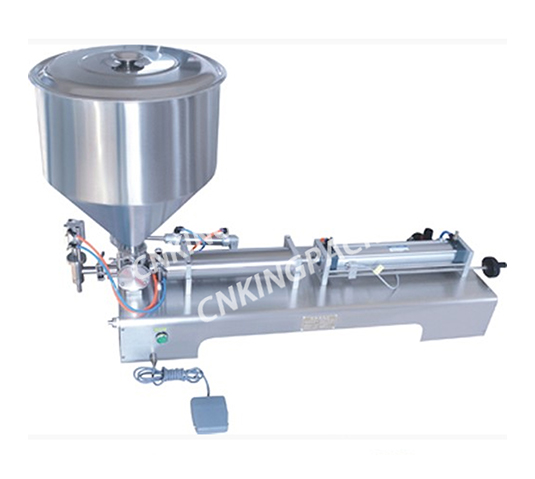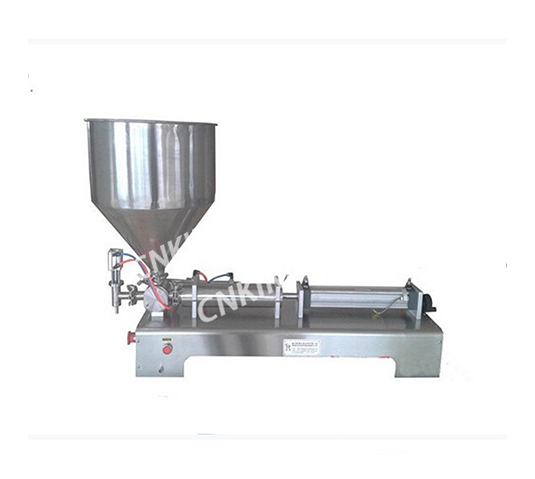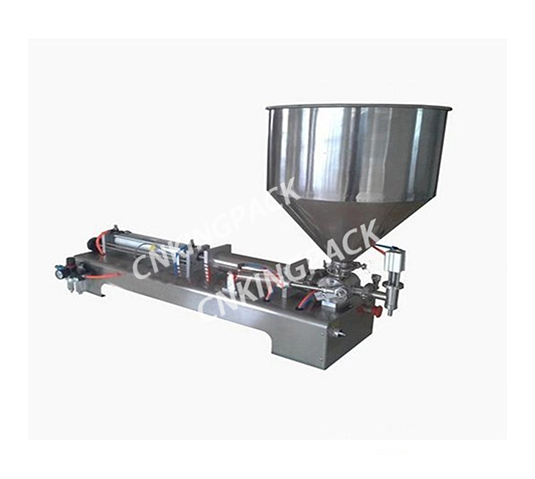 G1WG Single Head Paste Filling Machine
It is suitable to fill water, beverage, oil, ink, lotion, shampoo, sauce, jam, gel, cream, etc in the field of cosmetic,drinks, chemical, medical, food, etc.
Description
This machine applicable to medicine, cosmetic, food, pesticide and special industries, is the high viscosity fluid, paste the ideal equipment for filling.
This series of filling machine is divided into single head, double head and explosion-proof and other models.
Features
01For high viscosity liquid filling and paste filling;
02 Adopts pneumatic working principle, simple operation, high filling precision;
03A certain concentration or certain size granular materials ideal filling  equipment;
04 Stainless Steel Construction;
05 Rugged Rotary Valve System Design;
06Pneumatic Operation, the air compressor should be prepared by the buyer. 
07 Adjustable Piston Feed Speed;
08No-drip Option Included and Installed;
09Extremely Easy to Clean and Maintain;
10 Sanitary Stainless Steel Quick Disconnect Fittings;
11 Extremely Easy to Operate;
12 Quick Connect/ Disconnect Pneumatic Fittings;
13Stainless steel Hopper included
Advantage
01Driven by a cylinder and piston made from materials with one-way valves control the flow of materials; Magnetic reed switch control cylinder itinerary can be regulated filling volume:
02Rational design of the aircraft, model compact, easy to operate;
03 Advanced and high quality AirTAC pneumatic components;
04 Contact materials are 304 stainless steel materials, in line with the GMP requirements;
05Filling volume and speed of filling can be arbitrary regulated, high filling accuracy;
06 Widely used by industries of food & beverage, cosmetics, personal care, agricultural, Pharmacy, and chemistry;
07An ideal device for paste and high viscosity liquid filling
Applications
Suitable for food, beverage, daily necessities, chemical industry and other industries
Parameter Data
Machine model

G1WG-100

G1WG-300

G1WG-500

G1WG-1000

G1WG-3000

G1WG-5000

Filling speed

10-30 bottle /min

Filling range

10-100ml

30-300ml

50-500ml

100-1000ml

500-3000ml

1000-5000ml

Air pressure

0.4~0.6mpa

Filling error

≤ ±1%

Voltage

220V/50Hz or 110V/60Hz (Optional)
Related Products