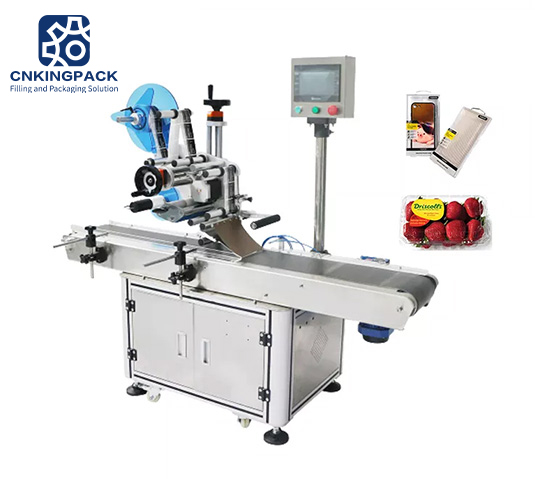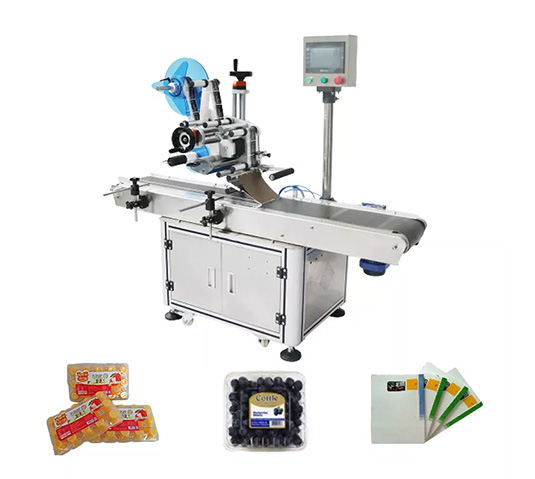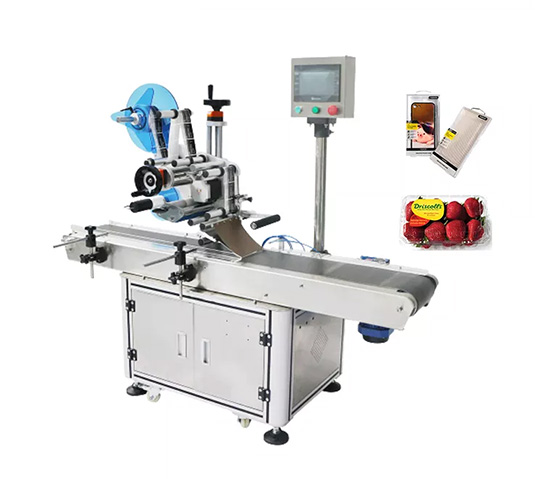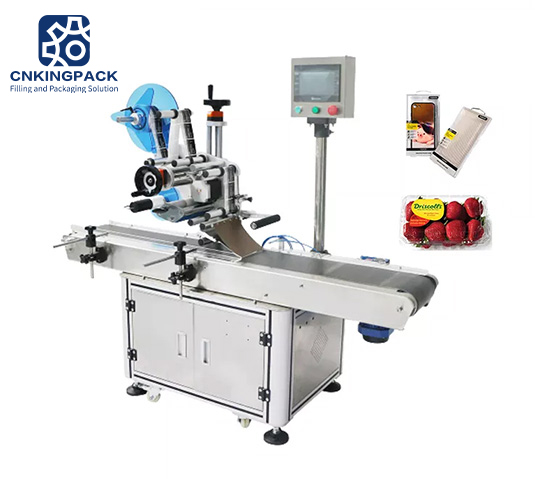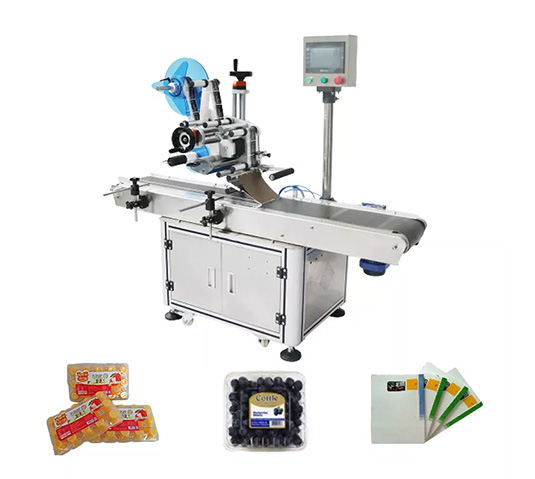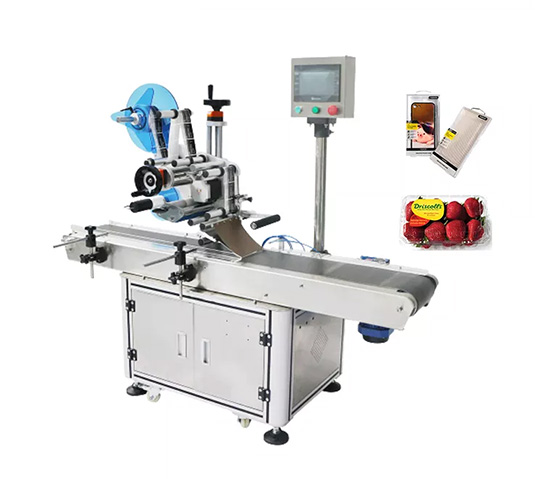 KP-150Automatic flat box Intelligent labeling machine
Automatic flat box Intelligent labeling machine suitable for automatic labeling of flat products.Such as Bottle caps, wipes cover, lying square bottles, mobile phone cases, color boxes, cartons, square boxes, plastic sheets, folders, tin boxes, egg boxes, plastic bags,Tablet oral liquid etc.
Description
01For label: self-adhesive labels, self-adhesive film, electronic supervision code, bar code, etc.
02.Applicable products: Requirements in the plane, a large curvature surface or membrane attached label products.
03Industry: Widely used in printing, stationery, food, daily chemical, electronics, pharmaceutical, and other industries.
04Application: flat labeling books, folders, labeling, packaging and labeling boxes, plates labeling and so on.
Features
01Wide range of applications to meet the product width 30mm ~ 300mm product labeling
02Labeling accuracy is high, stepper motor or servo motor to send standard precision; marked with detour 
corrective institutions designed to ensure that the process is not about labels traction offset; eccentric technology for traction,
 traction tag non-skid, to ensure a standard precision;
03.High stability, Delta PLC + touch screen + Panasonic products sensor composed of advanced electronic control systems, support equipment 7 × 24-hour operation;
04Flexible application can pick single production or assembly line production, the production site layout is simple;
05Intelligent control, automatic photoelectric tracking, with no object no labeling, no label auto-correction and auto-detection function labels, stickers and labels to prevent leakage of waste;
06Touch screen interface, the whole Chinese notes and complete failure prompts, simple and quick to adjust various parameters;
07Powerful, with production counting function, power saving features, the production number setting prompts, parameter setting 
protection function to facilitate the production and management;
Advantage
01Adopt High stability Keyence labeling system, operation is stable and high-speed;
02Using touch-screen control operating system, simple, practical, efficient;
03Adapt variety shape of object in top labeling;
04Screw adjustment to suppress body movements accurately;
05Synchronization chain mechanism ensure labeling smooth and precise calibration;
06Advanced technology of pneumatic coding system, print the batch number and expiry clearly.
07Transmission-type rolling bottles, make sure the labels attached more firmly;
08Labeling transparent label without bubble and wrinkle.
Applications
It is widely used in flat carton or bottle labeling in food, cosmetics, wine making, medicine, beverage, chemical industry and other industries, and can realize semicircular labeling and positioning labeling.
Parameter Data
Model
KP-150
Label Quantity
One label at a time
Accuracy
±1mm
Speed
30~150pcs/min
Label size
Length6~250mm;Width20~160mm
Product size
Length40~400mm;Width40~200mm;Height0.2~100mm
Label requirement
Roll label;Inner dia 76mm;Outside roll≦250mm
Machine size and weight
L1600*W780*H1400mm; 160Kg
Power
AC 220V ; 50/60HZ
Additional features
1.Can add the ribbon coding machine
2.Can add transparent sensor
3.Can add inkjet printer or laser printer;barcode printer
4.Can add label heads
Configuration
PLC control;Have sensor;Have touch screen;Have conveyor belt