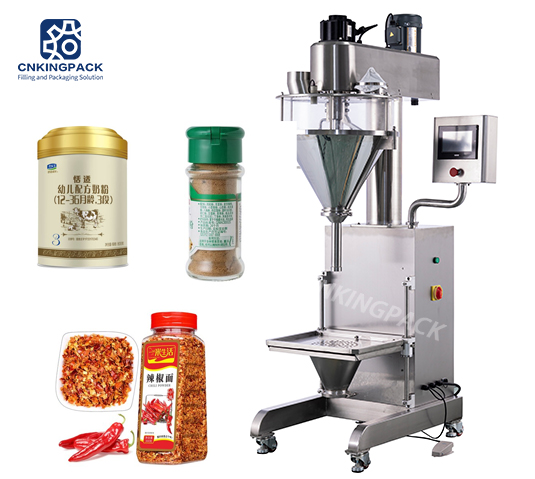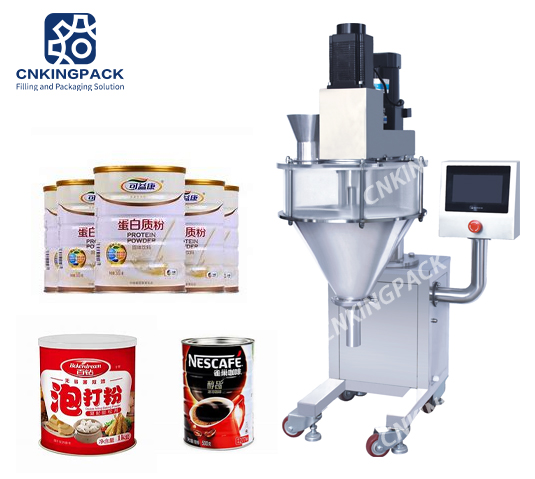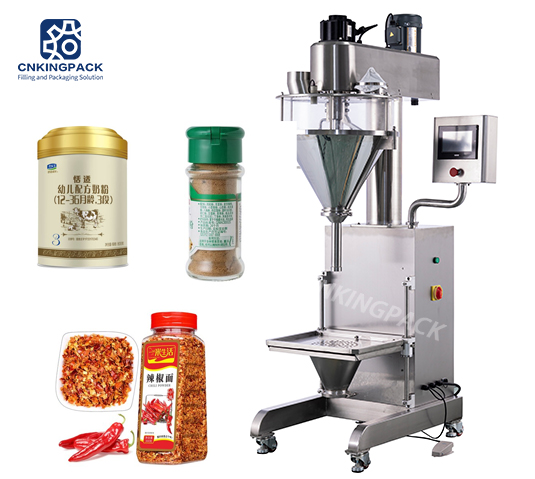 KPL-710 Semi-Automatic Auger Powder Filling Machine
The packaging machine is used for packing pesticides, veterinary drugs, premixes, additives, milk powder, starch,seasonings, enzyme preparations, fodder and other powder-like quantitative packing
Description
01The packaging machine is used for packing pesticides, veterinary drugs, premixes, additives, milk powder,starch,seasonings, enzyme preparations, fodder and other powder-like quantitative packing.
02Photoelectric switch control, only need manual setting bags.
03 5-5000g of materials may be on the same quantitative packing machine continuously adjustable,by adjusting the electronic keyboard and different models of blanking screw
04The material contact parts are made of stainless steel production, easy to clean to prevent cross-contamination.
Features
01It is suitable for quantitative filling of various bottles, cans and bags, and the packagin container is not restricted;
02The filling motor uses a stepper motor or an imported servo motor;
03The mixing motor adopts a noise-free motor motor produced by Taiwan;
04Photoelectric induction cutting, also optional foot switch cutting;
05The feedback indicates that the division value is adjustable to meet the needs of various precisions;
06The filling motor speed can be adjusted to meet the requirements of various materials;
07All stainless steel material, with feeding machine can realize automatic material level control;
Advantage
0125 liter hopper
02Packaging powdery in 50-500g bottle or bag.
03Servo motor drive the auger, got high accuracy.
04 Can inter Many languages in the touch screen.
05Reasonable mechanical structure, easy to change size parts and clean up.
06Through changing accessories, the machine is suitable for various powder products.
07We use famous brand electric, more steady.
Applications
The packaging machine is used for packing pesticides, veterinary drugs, premixes, additives, milk powder, starch,seasonings, enzyme preparations, fodder and other powder-like quantitative packing
Parameter Data
| | |
| --- | --- |
| Model | KPL-710 |
| Hopper | 6L |
| Power | 0.92KW |
| Weighing system | Auger Filling |
| Control system | Foot switch/PLC & Touch Screen |
| Filling weight | 1-1000g |
| Filling accuracy | ≤±1% |
| Filling speed | Different speeds depending on package weight, bag size |
| Gross Weight (Kg) | 60kg |
| Overall size(mm) | 500×400×1000mm |